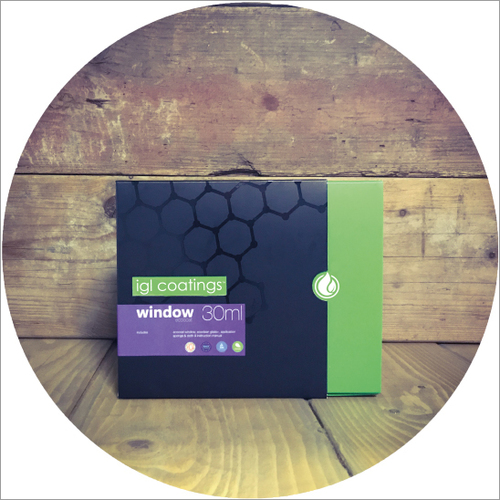 Ecocoat Window
Product Code : 16
Product Description
Ecocoat Window

Ecocoat Window is formulated specially for the windows for a super water repellent surface and water spots prevention with high wiper wear resistance. This allows for a safe driving condition during heavy rain, as the rainwater will roll off at 50km/h.
Not only does it repel rain, but also dirt and it lets your windows defrost much faster and easier.
Ecocoat window creates a new resistance against water spotting, chemical attack and staining on the treated surface for up to 12 months.
Durable against wiper wear
Highly water repellent
Durable up to 12 months
Easy to apply and Chemical Resistant
Waterspot resistance
Increased visibility during rain
Reduces deicing time
Contact Us
640-641, 6th Floor, DLF Tower, Shivaji Marg, New Delhi, Delhi, 110015, India
Phone :+917259355116